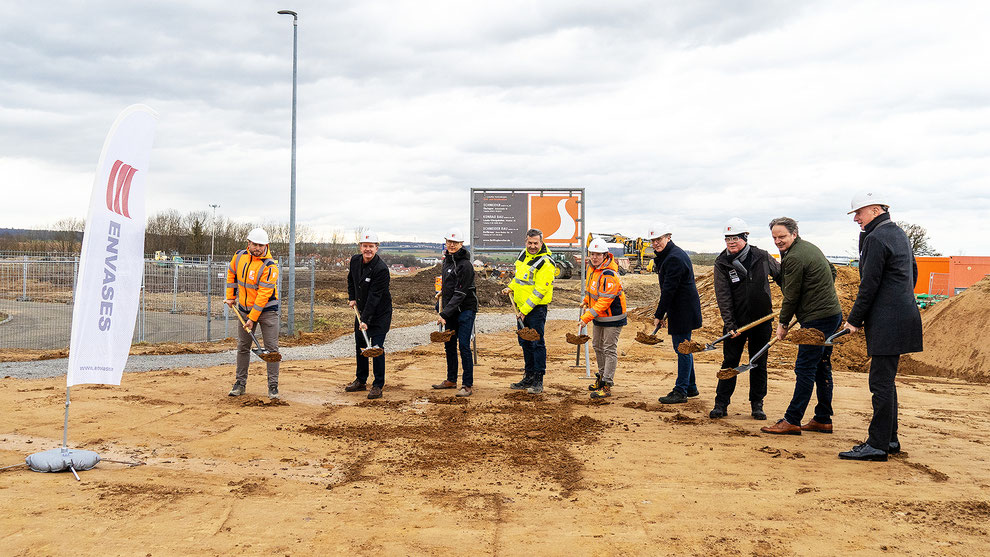 Envases Öhringen GmbH bundles its warehouse organization at the Öhringen location. For this purpose, a new distribution center will be built, into which the individual warehouses, which are currently still managed decentrally, will move after the planned completion of the new building, probably in December 2022. The groundbreaking ceremony for the new distribution center building has now taken place. Together with the Lord Mayor of Öhringen, Thilo Michler, Martin Lüer, CEO of Envases Öhringen, and Eberhard Köhler, Managing Director of Schneider from Öhringen, gave the symbolic starting signal for the major project.
---
---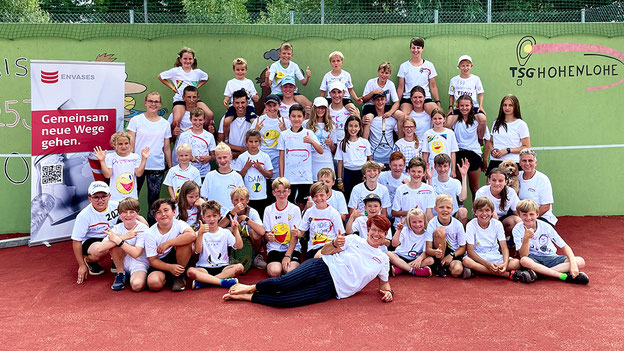 At this year's TSG Hohenlohe tennis camp, Envases also took care of the appropriate care for the kids and supervisors. We are pleased that it tasted good and that it contributed to the success of a wonderful week.
---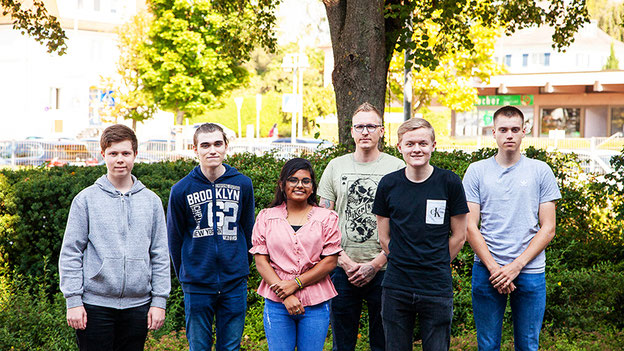 Wir begrüßen ganz herzlich unsere neuen Auszubildenden 2021 und wünschen ihnen alles Gute auf ihrem beruflichen Weg.
from left to right: Jannis Brüning, Niklas Bayerbach, Varusha Pathmanathan, Wilhelm Stab, Rico Wieland, Marvin Klotz
---
With a recycling rate of 84% in Europe and a strong 92.4% in Germany, metal packaging is the packaging with the highest recycling rate of all packaging! Think sustainably and rely on high-quality metal packaging from Envases.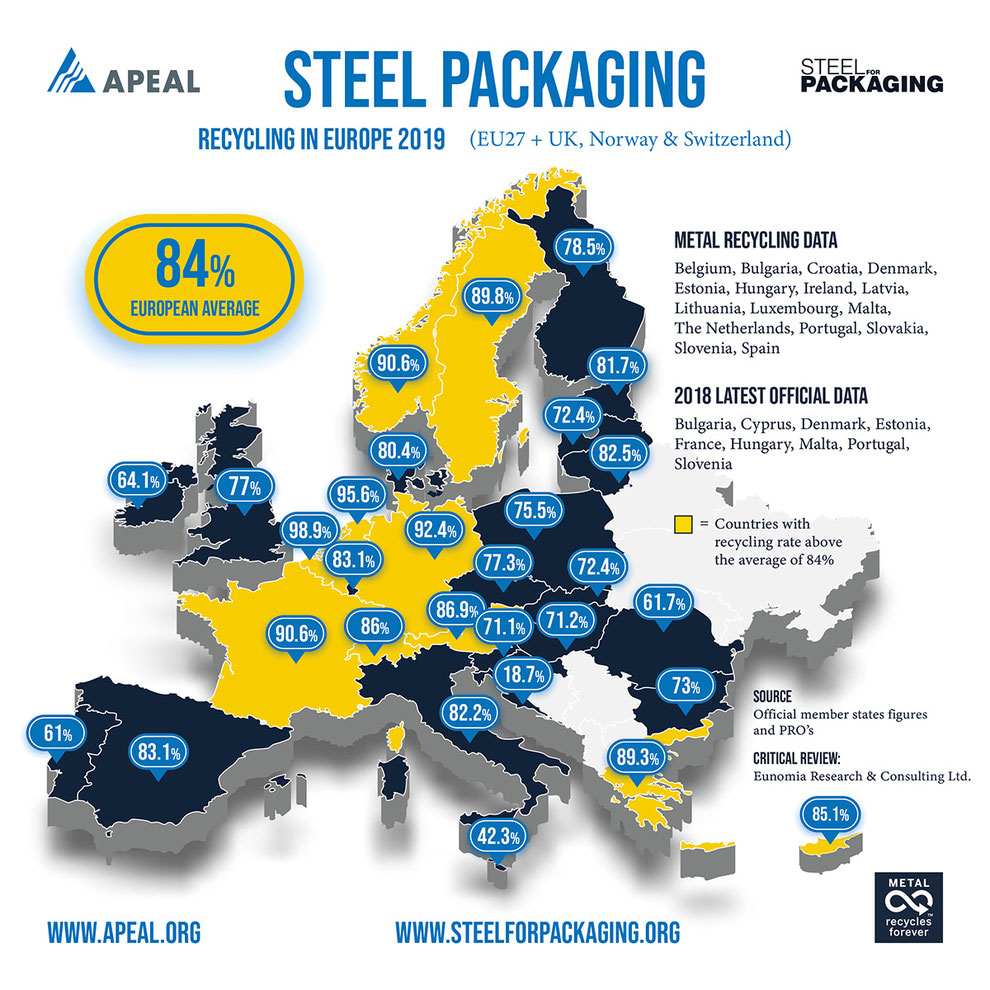 ---

HUBER Packaging Group has recently become part of the world-renowned Envases Group and is now part of Envases Europe A/S, based in Denmark. As part of the Envases group of companies we changed our name and logo and will present ourselves with the uniform identity of the Group.
On 1 April 2021, all previous HUBER Packaging companies therefore changed their name to Envases.
For more information about the Envases Group as a whole, see  www.envases.mx/en/
---
Envases Europe A/S, a subsidiary company of Envases Group, a global leader in consumer packaging, today announced that it has entered into an agreement to acquire Huber Packaging Group, a leading German manufacturer of metal and plastic packaging in the greater European Region. The acquisition, which is subject to review by the competition authorities, is expected to close during the first quarter of 2021. Financing has been fully committed in support of the transaction.
Huber Packaging Group with a business address in Öhringen in Germany operates sites in Germany, the United Kingdom, Switzerland, Austria and Hungary. Envases Europe A/S employs 1.100 people in Europe with production facilities located in Denmark, Sweden and Holland with export to customers in more than 30 countries. Adding Huber Group with 900 employees and 6 production sites will enlarge Envases Europe to employ 2.000 people and operate 13 production sites across Europe.
Commenting on the transaction, Envases Europe A/S Chief Executive Officer Brian Nielsen stated, "We are excited about the acquisition of Huber Packaging Group, as it will build upon Envases Europe A/S existing position in the European food segments and substantially increase our presence in Europe within the general line segments.
CEO of Huber Group Martin Lüer:"We are very pleased with the acquisition and becoming a part of a strong family owned company. Under the umbrella of Envases Group, we see opportunities for a successful development of Huber Packaging. It will give us important drive for a successful future and to serve our customers even better."
About Envases Universales:
The Envases Group is divided into three packaging divisions – PET Packaging, Aluminum Beverage Packaging and Food & Industrial Packaging - each with special competences within their field to serve customers the best way possible. The group currently have 66 manufacturing facilities, 3 joint ventures and operate on four continents.
For more information about Envases Group, please visit: https://www.envases.mx/en/
---
As much as 90.4% of tinplate packaging used in Germany was recycled in 2018. This finding was published by the Gesellschaft für Verpackungsmarktforschung (GVM) in its recently published annual recycling report for packaging. The recycling rate from private end use sources was as high as 92.2%, making tinplate the most recycled packaging material in this area once again.
A strong message to the filling industry, trade and consumers
"The high recycling rate of tinplate sends a strong message to the filling industry, trade and consumers: If you are looking for sustainable packaging material in a closed, effective material cycle, tinplate is the right choice," says Dr. Peter Biele, CEO of thyssenkrupp Rasselstein GmbH. Tinplate has another important advantage over many other packaging materials: it is almost 100% recyclable–practically infinitely and without any loss of quality: "This is because packaging steel is made from natural raw materials such as iron ore, coking coal and limestone as well as part scrap steel. The characteristic properties of this metal allow steel to be melted down again and again and processed into a new steel product with resources that occur in nature," explains Biele.
Tinplate represents a closed material cycle and multi-recycling
In addition to conserving primary resources, multi-recycling a material, which is common practice for tinplate, also has the advantage of lessening the environmental impact as a result of the many successive utilization and recycling cycles. "It's quite simple really: if today's consumers separate their waste correctly and put their cans into the recycling, tomorrow these cans might become part of a bike and the day after tomorrow a car part. Tinplate that was produced decades ago is still in today's new steel products," explains Biele.
thyssenkrupp Rasselstein GmbH itself is helping to effectively close the material cycle by ensuring packaging steel is recycled in Germany using its own recycling systems: DWR (Deutsche Gesellschaft für Weißblechrecycling mbH) for the private sector and Kreislaufsystem Blechverpackungen Stahl GmbH for the commercial/industrial sector.
Source: thyssenkrupp Rasselstein
---
Recycling of steel packaging in Europe has hit an all-time high of 80.5%.

This record rate, which represents data from 2017, confirms steel as Europe's most recycled primary[1] packaging material. It also indicates the industry has met and even exceeded one of its key sustainability goals – a 80% recycling rate in Europe by 2020 – three years ahead of schedule


Alexis Van Maercke, secretary general of APEAL, said: "With 100% of the separately collected steel packaging being recycled into new steel products, these figures further reinforce the fact that steel is the best placed of all packaging materials to reach the higher recycling targets proposed by the revision of the Packaging and Packaging Waste Directive in the context of the Circular Economy package.


"This is another major achievement for the industry, and sends a loud and clear message to brands, manufacturers and retailers that it is high time more emphasis was placed on this tried, tested and sustainable packaging solution.
"
As well as being the most recycled primary packaging material in Europe, steel is a permanent material that can be infinitely recycled without any loss of quality. Worldsteel estimates that 75% of steel products ever made are still in use today.


Recycling steel packaging reduces emissions and helps to save natural resources such as iron ore, coal and limestone. In addition, its portion size versatility, long shelf-life and ambient storage qualities reduce food waste and energy consumption.
For more information, please visit www.steelforpackaging.org.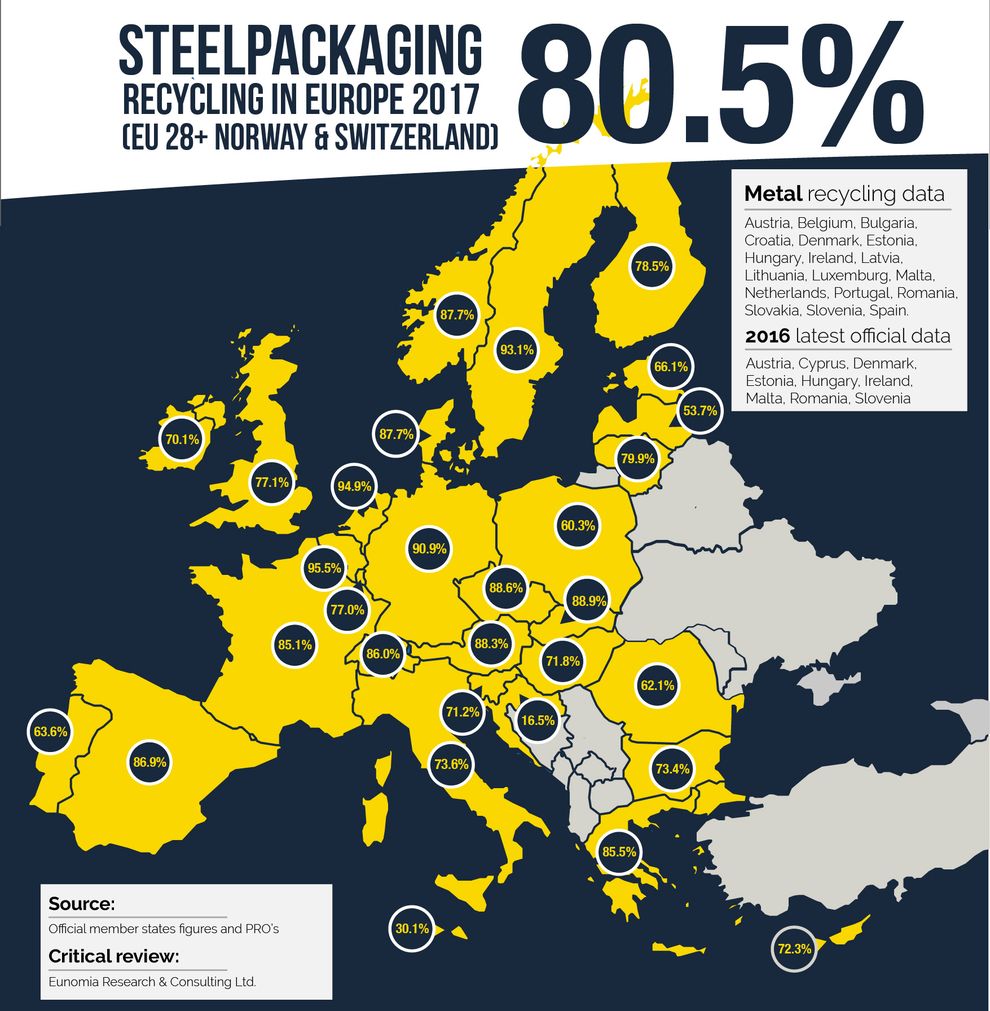 ---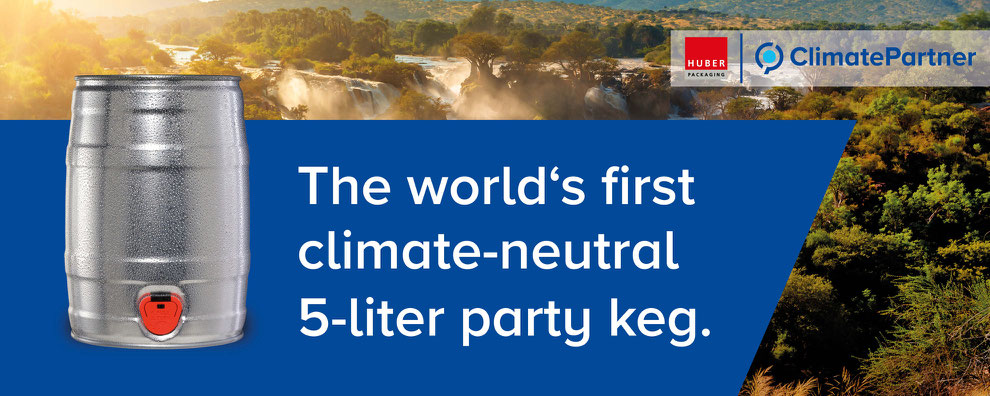 Climate change is getting more and more public attention. The growing realization: we all have to do something. The first climate-neutral 5-liter party keg from HUBER Packaging is a simple and at the same time effective step for more sustainability, which HUBER is opening up to its customers.
"Together with our customers, we are making a contribution to global climate protection and supporting a recognized climate protection project," says Edward Ros, Business Unit Manager BEVERAGE at the leading manufacturer of 5-liter party kegs. "With full transparency: the emission compensation is comprehensible at all times via the ID number and a QR code - and TÜV Austria certified," adds Edward Ros.
Partner for climate neutrality is ClimatePartner - a leading solution provider in the field of climate protection for companies. ClimatePartner has experience in calculating, reducing and offsetting CO2 emissions with more than 1,000 customers. www.climate-partner.com
HUBER climate project. The current HUBER project for CO2 offsetting is a hydroelectric power plant at Virunga National Park, DR Congo. The small run-of-river power plant supplies 30,000 residents with cheap and clean electricity. It counteracts the illegal coal trade and thus saves CO2 emissions. Without this alternative energy, the forest would be cut down in ten years - and the habitat of some of the last mountain gorillas.
---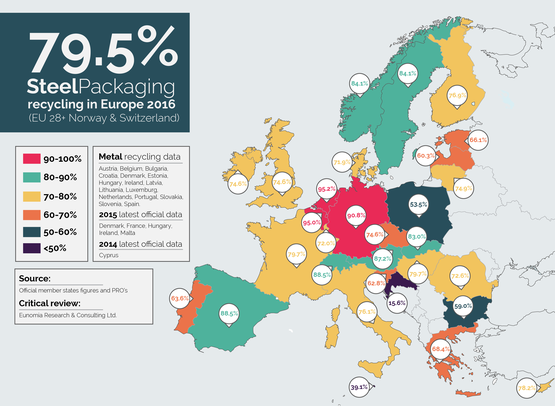 ---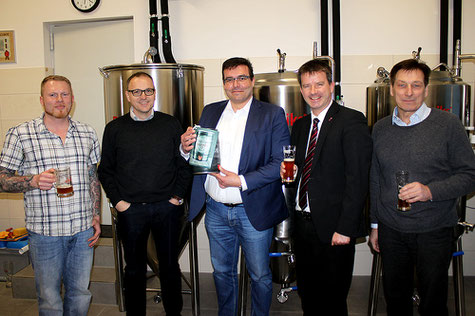 Everywhere is the trend towards small pub breweries to pursue, now also in Öhringen. The opening of the new brewery, which was founded by brewmaster Markus Hummel under the name "Braumanufaktur Brauwerk Öhringen", was attended by Öhringer Mayor Thilo Michler and several other local greats, as well as our CEO, Martin Luer and Edward Ros, Head of the BEVERAGE Business Unit. To make it easier for the new brewery to enter the party barrel world, the two gentlemen presented a voucher for the free printing and production of 240 5-liter party kegs on behalf of HUBER Packaging. We wish the newly founded company a successful future and a happy hand at brewing the different beers.
>> Link Braumanufaktur Brauwerk Öhringen
---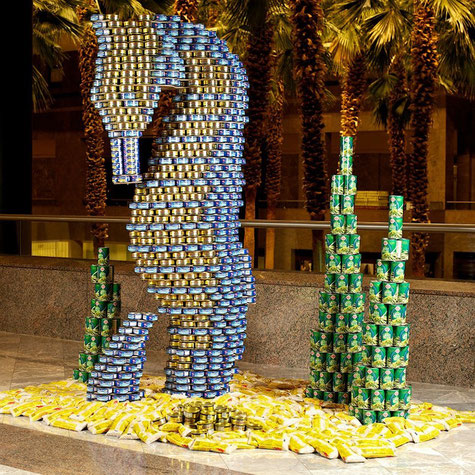 Metal Packaging Europe is delighted to announce that they have entered into a licence agreement with Canstruction, the successful US food charity based in Atlanta. Canstruction has hosted many events showcasing magnificent statues made entirely of filled food cans, which are then donated to charities. The two parties will jointly accelerate the Canstruction activity across Europe in 2018, with new structure designs available for roll-out. 
Metal Packaging Europe and Canstruction first joined forces in 2017 with events in Madrid, Lisbon and Istanbul where a guitar statue, made out of more than 1.000 tuna cans, triggered immediate positive feedback from the industry and its customers. The three events combined allowed over 7.000 filled cans to be gifted to local food banks.
This year, Metal Packaging Europe intends to further increase the scope. A seahorse and fish structure will be created, as well as a structure replicating the "Metal Recycles Forever" logo that is being increasingly used on cans to communicate the endless recycling potential of metal packaging.
Please find the full press release here:
http://www.metalpackagingeurope.org/article/metal-packaging-europe-announces-european-partnership-canstruction
---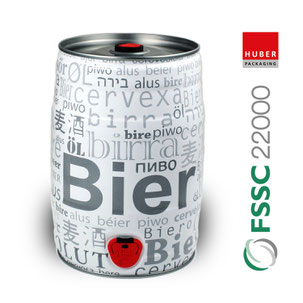 We are happy to inform you about our successful certification as per the certification procedure for food safety systems including ISO 22000:2005, ISO/TS 22002-4:2013 and additional FSSC 22000 requirements.
Consequently, HUBER Packaging is, to our knowledge, the first and only manufacturer of tinplate party kegs to have achieved this FSSC 22000 certification. We are proud of this achievement.
This is something of a dense read but it is verification, accepted worldwide, of a comprehensive food safety management system. As a manufacturer of food packaging in the form of party kegs, we submitted to this demanding quality assurance system and assure you of our compliance with these basic principles. You can rely on our quality.
In this way, HUBER Packaging again confirms its role as a leading, reliable and, now also an FSSC 22000 certified, manufacturer of party kegs. 
---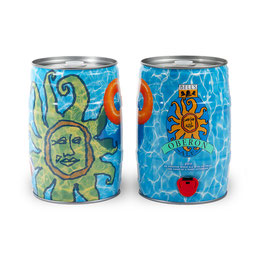 With varying seasonal decorations on HUBER party kegs, Bell's Brewery continually inspires its customers in the USA. The 2017 summer motif has now won a silver award in the category "three-part beverage packaging" at the Can of the Year Award 2017, which is annually published by the English magazine "The Can-maker". Together with the brewery we are very proud of this award.